INTEGRITY MANAGEMENT AND CORROSION SEMINAR
NACE International through its Central Mexico Section is organizing a technical-academic event focusing on Integrity Management and Corrosion Prevention and Control "Integrity Management and Corrosion Seminar", which will take place on October 4th and 5th, 2018 at the Salón Monterrey of Quinta Real Hotel in the city of Villahermosa, Tabasco.
The Seminar will bring together both national and international experts and researchers who will give keynote lectures and technical talks on the following related topics: Corrosion Mechanisms, Materials Technology, Cathodic Protection, Industrial Coating and Lining, Chemical Treatment, Monitoring and Inspection, Integrity and Risk Assessment Methodologies and Asset Integrity Management. At the end of the event, a closing forum will be held to discuss Integrity and Corrosion Management in Mexico. Engineering-related Students from different local and national universities will be able to present case studies using posters at the Expo Student area. To enhance the event, national and international companies can exhibit their technological products and services in a trade show area.
ABOUT MEXICO
With the approval of the Energy Reform at the end of 2013 and the subsequent award of contracts for the exploration and exploitation of
oil-field onshore, shallow and deep waters by national and foreign companies and consortiums, an increase in oil and gas production is expected in Mexico in the upcoming years. This increase in production will bring some new operators as well as challenges for PEMEX, mainly due to the corrosive conditions of the exposure in onshore and offshore environment together with the fluids managed that may affect the performance and durability of most materials. PEMEX and some new operators are receiving fields with assets that can be reused bur requiring the development of reengineering as well as process upgrades and systems rehabilitation focusing on the continuous business operation and extending service lifetime.
In other areas, the operators will have to start from design, engineering and construction of all required assets and processes; special attention might be required for material selection and method specification and corrosion prevention and control technologies. This new scenario in Mexico, especially in the states (e.g. Tamaulipas, Nuevo Leon, Veracruz, Campeche, Chiapas and Tabasco as well as municipalities where these fields are located; they will demand greater communication routes (roads and bridges) and infrastructure to support and interconnect with the rest of the country and other countries through ports and terminals. All this infrastructure must be designed, built and maintained as to ensure its integrity and reliability.
Mexico owns the Official Mexican Standards (NOM) that establish different provisions requiring operators to comply with Integrity Management and Corrosion Control based on their experience, adaptation of standards and recommend best practices worldwide. Similarly, PEMEX owns Internal Reference Standards (NRF) which have been developed to ensure the integrity and reliability of its assets whilst ensuring compliance with the country's regulations. Historically, service providers have adapted their products and service solutions according to NOM and NRF compliance, this last as PEMEX is the only operator in Mexico.
ABOUT INTEGRITY MANAGEMENT AND CORROSION
Corrosion in its different forms or mechanisms is one of the main threats that can affect the asset's integrity at any stage of their life cycle; this is why combined efforts have been made to create and implement methodologies and technologies focusing on prevention and control of internal and external corrosion and other damage ways such as cracking; ranging from recommendations for the Material Selection and Design Specifications, Application of National and International Standards and Best Practices for manufacturing and construction, Application of Industrial Coatings and Linings, Cathodic and Anodic Protection, Internal and External Cleaning, Chemical Treatment, among other methods. Usually, corrosion can be detected using monitoring and inspection methods such as: Inspection with instrumented tools (ILI), coupons and specimens, non-destructive testing, destructive testing, fluid sampling and analysis.
PROGRAMME
THURSDAY OCTOBER 4TH, 2018
8:00am – 5:00pm
Attendees Registration
8:30am – 9:15am
Inauguration of the Seminar – Expo Technology – Expo Student
---
TECHNICAL SESSION
09:15am – 10:00am
NACE International
An association powered by its members
Jorge Canto
NACE LAA.
Romer Gil.
NACE International.
10:00pm – 10:30pm
CT-01-041018
Experiences in Inspection of Corrosion Damaged Concrete Infrastructure.
Autor: Jose Trinidad Perez.
Instituto Mexicano del Transporte IMT – México.
10:30am – 11:00am
CT-02-041018
The importance of NDT Personal Certification for Civil Areas.
Autor: Alfonso Ramón García Cueto
Instituto Mexicano de Ensayos No Destructivos IMENDE – Mexico.
11:00am – 11:30am
CT-03-041018
Ash Flywheel Activated. Effects on the Durability of Concrete.
Autor: Miguel Martinez Madrid.
Instituto Mexicano del Transporte IMT – México.
11:30am – 11:45pm
Expo Technology – Expo Student
11:45pm – 12:15pm
CT-04-041018
Evolution of Normative in Pipeline Integrity Management in the Americas.
Autor: Gustavo A Romero Urdaneta.
Penspen – Mexico.
12:15pm – 12:45pm
CT-05-041018
Comprehensive Methodology of Inspection Plans Design and Optimization on Static Equipment in the Oil & Gas Industry.
Autores: Elisaúl Materán Linares, Elimar Rojas Monsalve, Arturo Hernández Mosqueda y Edna Pérez Acuña.
Reliability And Risk Management R2M – México.
12:45pm – 1:15pm
CT-06-041018
Implementation of the Risk Analysis Process in the Pipeline Integrity Management in Mexico.
Autores: Juan Carlos Gómez, Ricardo Palmer Abreu.
Penspen – Mexico.
1:15pm – 1:45pm
CT-07-041018
Areas of High Consequence based on the Dispersion Analysis of Risk Analysis.
Autores: Juan Carlos Gómez, Ricardo Palmer Abreu.
Penspen – Mexico.
1:45pm – 2:45pm
Expo Technology – Expo Student – Meal
2:45 pm – 3:15pm
CT-08-041018
A multicriteria stochastic optimization of Production Processes. Strategic, Tactical and Operational Levels.
Autores: Miguel Agüero López, Karina Semeco Soto, Manuel Freitas Muñoz, Medardo y Yañez Medina.
Reliability And Risk Management R2M – México.
3:15pm – 3:45pm
CT-09-041018
High Resolution Camera in Drone Technology for Piping Inspection.
Autores: David E. Castellanos; Edgar A. Florez, Oscar Cañas.
Corporación CIMA ‐ Kñas ltda – Colombia.
3:45pm – 4:15pm
CT-10-041018
Pipeline cleaning: Corrosion Prevention as a Link of the Integrity
Autor: Rociel Barrera
Diablo Pipeline Solutions – México.
4:15pm – 4:30pm
Expo Technology – Expo Student
4:30pm – 5:00pm
CT-11-041018
Inspection of Corrosion Technologies (Standard operating specifications/ Detection Capabilities).
Autor: Abel Berra Aparicio.
ROSEN – México
5:00pm – 5:30pm
CT-12-041018
Runs with MFL/MDS technology: A Case Study.
Autores: Sergio Garcia, Kebbir Taad
TD Williamson – México
5:30pm – 6:00pm
CT-13-041018
Direct Assessment for Unpiggable Pipelines
Author: D. L. Van Oostendorp
CORRPRO – USA
6:00pm – 6:30pm
CT-14-041018
Actions for Detecting Corrosion Cracking in Mature Oilfield Facilities
Autor: Gilberto Denis Sánchez
SGS – México
6:30pm – 8:00pm
Expo Technology – Expo Student – Activity
FRIDAY, OCTOBER 5TH, 2018
8:00am – 12:00pm
Attendees Registration
6:30pm – 8:00pm
Closing Cocktail
---
TECHNICAL SESSION
8:30am – 9:30am
Expo Tecnología – Expo Estudiante
9:30am – 10:15 am
CM-02-050818
Corrosion Management Assessment: The impact of Corrosion.
Autor: Jorge Cantó.
Corrosión y Protección – México
10:15am – 10:45am
CT-15-051018
Damage Mechanisms and their Importance in Plant Operation.
Autores: Gerardo Trejo Lozano, Nabonides Giovanny Freitez Rojas.
DNV GL – OIL & GAS – MéXICO
10:45am – 11:15am
CT-16-051018
Failure of Materials in the Petrochemical Industry: Case Studies.
Autor: Jose G. Chacon Nava.
Centro De Investigación en Materiales Avanzados CIMAV – MEXICO
11:15am – 11:45am
CT-17-051018
Corrosion in production equipment, analyses and variables that influence according to NACE standards: Sharing Field experiences.
Autores: David Hernández Morales, Heberto Ramos Rodríguez
Universidad Olmeca – México
11:45am – 12:00pm
Expo Technology – Expo Student
12:00pm – 12:30pm
CT-18-051018
Metallizing Structures of Zinc|Aluminum.
Autor: Alberto Alday Cuellar.
PENMAR – Subsidiaria de Industrias Peñoles – México
12:30pm – 1:00pm
CT-19-051018
Accredited Corrosion Studies for the Control of Anthocorrosive Protection Systems (Laboratory and field level).
Autor: Victor Orozco.
Centro de Investigación en Materiales Avanzados CIMAV – México
1:00pm – 1:30pm
CT-20-051018
Study of Premature Corrosion of Inorganic Zinc Coating in an Industrial Environment: Case Study.
Autor: Jose Alberto Padilla.
Coatings Consultant – México
1:30pm – 2:30pm
Lunch and Learn – British Embacy in Mexico – DIT
2:30pm – 3:00pm
CT-21-051018
Applying the Multiple Defect Remnant Life Prediction methdology for Pipeline Corrosion Growth Rate Assessment.
Autores: Bertin García Escalona, Daniel Bocanegra.
PENSPEN – México
3:00pm – 3:30pm
CT-22-051018
Gas Pipeline Integrity and Corrosion Condition Assessment during Commissioning: A Case Study
Autores: Maritza Lopez, Rogelio Gutierrez, Jozef Soltis, Pedro Guillen, Oscar Martinez.
IENOVA México / ROSEN México
3:30pm – 4:00pm
CT-23-051018
The Need for Guidelines and Procedures to Manage Integrity of Pipelines with Stress Corrosion Cracking as a Main Hazard.
Author: Cesar Romero
PEMEX – México
4:00pm – 4:30pm
CT-24-051018
Main Methods to Repairs Pipelines.
Autor: Daniel Bocanegra.
PENSPEN – México.
4:15pm – 4:30pm
Expo Technology – Expo Student
4:30pm – 5:00
PETROFAC
5:00pm – 6:00pm
Technical Forum: Integrity Management as a Tool for Corrosion Prevention and Control.
PEMEX, TRANSCANADA, CENAGAS, IENOVA, PETROFAC.
6:00pm – 6:30pm
Closing of IMCORRS
6:30pm – 10:00pm
Expo Technology – Cosing Cocktail
PATROCINADORES
PENS
ID BADGE CARD HOLDER
ID BADGE CARD HOLDER
DIPLOMAS & CERTIFICATES
MEMORY VIDEO
MAIN SCENARIO
REGISTRATION SYSTEM
EXHIBITION AREA

Companies and institutions related to Integrity and Corrosion Management will be able to present their products, technology, services and practical cases within the energy industry to all the attendees of the event and special guests at an area of the Seminar that has been designed to promote the technical exchange and experiences of the latest trends and cutting-edge technology. Our exhibitors will provide attendees with corrosion ideas, technical processes and tools to mitigate corrosion as well as integrity assessment methodologies and management systems.
STUDENT EXPO
Students from different universities within the country will be able to present their research and internship works or undergraduate dissertations at an area designed for this purpose. Works will be awarded by category.
KARINA GUZMÁN JIMENEZ
Elaboración de un mapeo de corrosión interna en ductos marinos, ubicados en el Golfo de Mexico.
Universidad Tecnológica de Tabasco.
---
ANGEL DE JESÚS GONZÁLEZ ACENCIO
Sistema de protección catódica por corriente impresa con cama de ánodos profundos.
Universidad Autónoma de Guadalajara
---
FRANCISCO AGUSTÍN HEREDIA MORENO, RICARDO OROZCO CRUZ, RICARDO GALVÁN MARTINEZ
Análisis electroquímico del inhibidor de corrosión verde obtenido del Aceite de Orégano Mexicano mediante el uso de técnicas electroquímicas y su rendimiento respecto a uno comercial.
Universidad Veracruzana.
---
FRANCISCO AGUSTÍN HEREDIA MORENO, RICARDO OROZCO CRUZ, RICARDO GALVÁN MARTINEZ
Análisis cinético catódico del proceso de corrosión de un acero API 5L X-80 inmerso en agua de formación con inhibidor, bajo condiciones de flujo turbulento.
Universidad Veracruzana.
---
GIOVANNI SANDOVAL, JORGE GONZÁLEZ, DIEGO RIVAS
Propuesta de investigación para la determinación de la susceptibilidad al agrietamiento por corrosión y esfuerzos en un ambiente con pH cercano al neutro en aceros con especificación API 5L.
Instituto Politécnico Nacional
---
NETWORKING
At the facilities of the Seminar there will be some areas with amenities for the networking of attendees in order to promote the business contacts, opportunities and / or employment.
HOTELS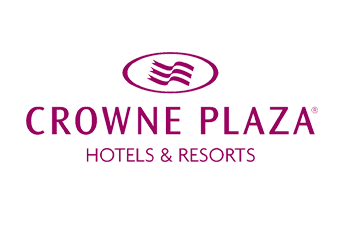 WHAT TO DO IN TABASCO?
Tabasco has an endless number of activities to suit all tastes. There are diverse activities: cultural, recreational, extreme and business, aiming to provide unforgettable experiences for you.
CONTACT US
Si quiere contactar con nosotros, por favor rellene en siguiente formulario
Vilahermosa, Tabasco.
Hotel Quinta Real
NUMEROS DE EMERGENCIAS: 
EMERGENCIAS:    066
CRUZ ROJA:    065  ó  (993) 3 15 55 55
SISTEMA ESTATAL DE URGENCIAS DE TABASCO (SEUT)    (993) 3 57 11 11
BOMBEROS    (993) 3 58 11 25
SECRETARÍA DE SEGURIDAD PÚBLICA DEL ESTADO  (SSP)    119 ó   (993) 3 58 12 00
POLICIA ESTATAL DE CAMINOS (PEC)    113 ó  (993) 3 13 63 00
POLICIA FEDERAL    088  ó (993) 3 15 34 10
COMISIÓN FEDERAL DE ELECTRICIDAD (CFE)    071
SISTEMA DE AGUA Y SANEAMIENTO (SAS)    (993) 3 15 67 68
RADIO TAXI PARA PERSONAS CON DISCAPACIDAD    99 32 59 74 78
RADIO TAXI    (993)  3 51 17 35
INSTITUTO DE PROTECCIÓN CIVIL DEL ESTADO DE TABASCO    (993) 3 58 11 25
COORDINACIÓN DE PROTECCIÓN CIVIL MUNICIPAL    (993) 3-16-88-16